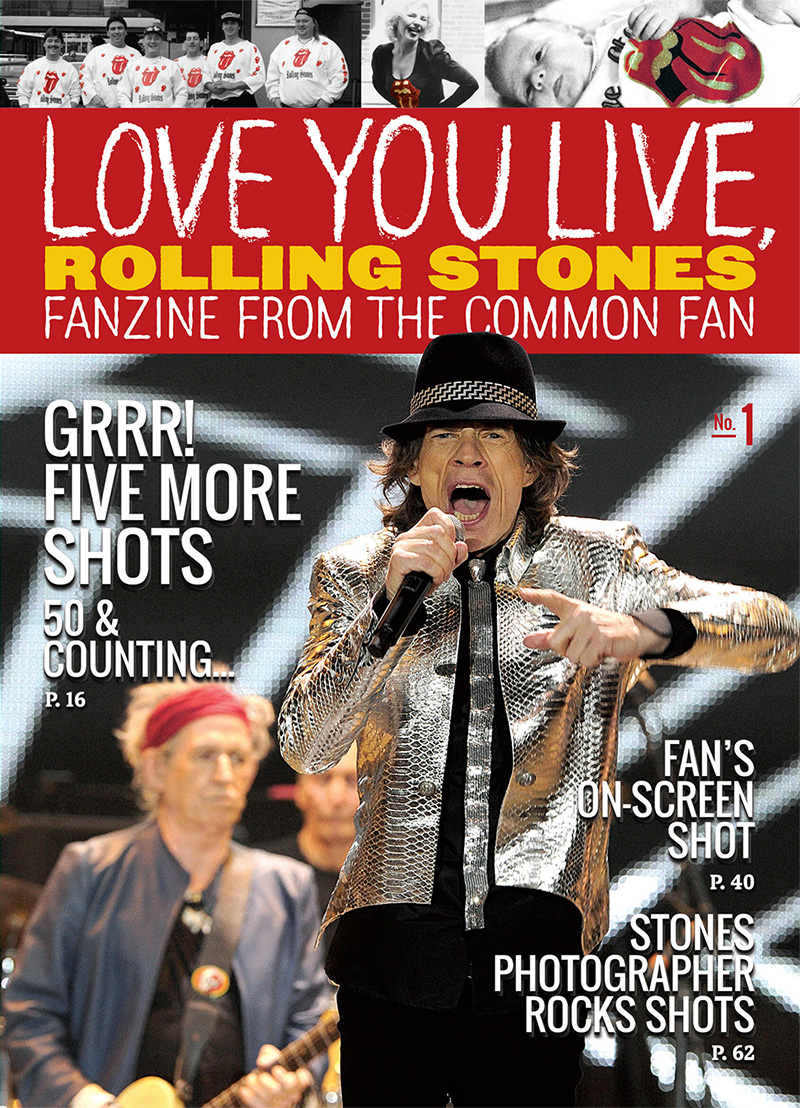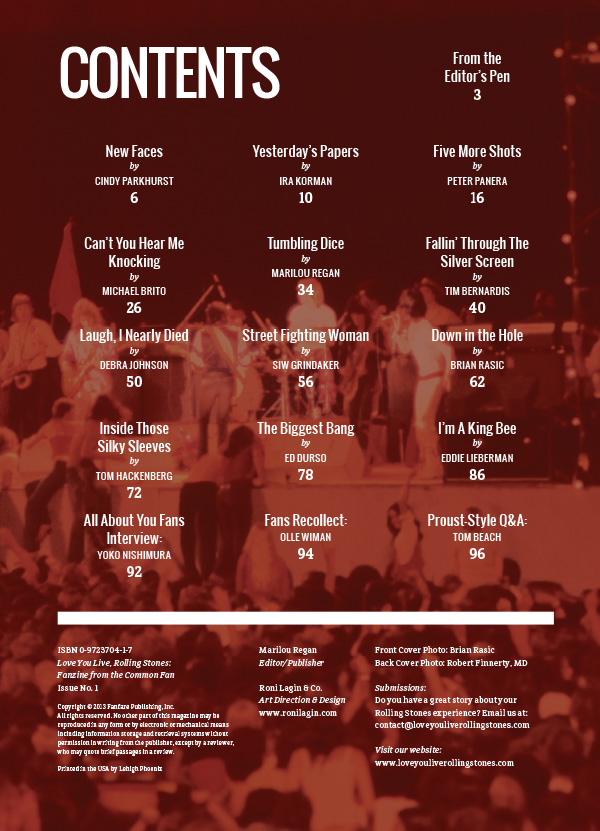 Payments can be made using PayPal or major credit cards. All orders are shipped via US Postal Service or International First Class. Rates are based on weight and shipping destination and subject to change. Please allow one to two weeks for shipping within the US and three to fours weeks for International. All orders are final sale and refunds will only be given if the product is received damaged.
Love You Live, Rolling Stones:
Fanzine from the Common Fan
Issue No. 1
$20
Originally $30
FREE US Shipping
International Shipping: $10 for first, $3 each addl.
Order your copy of the premier issue of the Rolling Stones fanzine created by the fans as a gift for the band's 50th Anniversary.
With over a dozen stories and 200 photos & images packed into 100 full-color pages, this is a rockin' tribute to the Greatest Rock 'n Roll Band in the World!
In issue No. 1 there's a Grrreat! fan story about the 50 & Counting tour. Another fan shares his collection obsession. There's a fan On Stage with the Stones in Boston. Plus you'll meet a fine fan who likes to de-flower Rolling Stones "virgins".
Only the fans can tell the REAL history of the Rolling Stones, so add their chronicles to your collection today!